Are you searching for some exciting ways to compile and complete a New York City bucket list? Check out the following nine ideas. From parks to skyscrapers, NYC offers lots of amazing activities and attractions for anyone.
1) Explore Nature And Animals In Central Park
A tour we think you'll love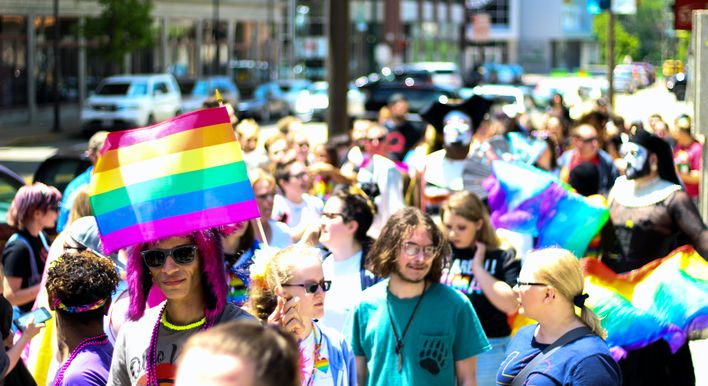 Rainbow Membership
From $2,500
View tour
Designed by some of America's most prominent landscape architects in the late 19th century, Central Park adds some scenic appeal to the heart of NYC. Centrally located in Manhattan, this historic park has an intricate network of well-manicured landscapes and some stunning manmade landmarks.
You can enjoy scenic strolls around Turtle Pond, the Lake, and Onassis Reservoir. Don't forget to bring along some snacks and meals, which can be enjoyed at the Great Lawn and other wonderful picnic spots in the park.
In addition to hosting a variety of wildlife, the park has its own zoo. Covering about 6.5 acres, this popular zoo is split into several themed exhibits.
Tropic Zone: The Rainforest – Home to exotic frogs, birds, and mammals.

Polar Circle – Home to several species of penguins.

Temperate Territory – Home to red pandas and snow monkeys.
2) Panoramic Views From The Top Of The Empire State Building
Constructed in 1931, the Empire State Building was the world's tallest building for nearly four decades. This Art Deco skyscraper still offers some of the best overhead views of New York City. You can buy a ticket to the main observation deck on the 86th level, which includes an outdoor viewing area.
If you're a history buff, you can check out some permanent and rotating exhibits on the 80th floor. Additionally, this historic high-rise building has a smaller observation area on the 102nd level.
3) Explore The Historic Battery Park
Situated on the grounds of the earliest European settlements of modern-day Manhattan, Battery Park offers plenty of history and great views. Castle Clinton National Monument pays tribute to the historic significance of this district in Lower Manhattan.
You can also board a cruise to the Statue of Liberty and Ellis Island from the docks at the park. Additionally, this green space offers great views of One World Trade Center, one of the most important skyscrapers in NYC.
4) Feel The Energy Of Times Square
Times Square is without a doubt the heart and soul of Midtown Manhattan. This iconic square offers some of the best entertainment in New York City. In fact, dozens of Broadway theaters are located within or just outside of the square. From comedy clubs to souvenir shops, you'll find plenty of touristy venues in this part of the Big Apple.
You can easily take a commuter train or subway train to Grand Central Terminal, which is one of the main gateways to the square. Your ultimate NYC bucket list should include a stroll through the square at night. You'll see some of the largest illuminated billboards in North America in this vibrant district of Manhattan.
5) Spend An Afternoon In Bryant Park
Covering roughly 10 acres, Bryant Park is one of the most popular green spaces in New York City. The grounds allow you to admire several architectural landmarks, including the iconic New York Public Library and the Bank of America Tower.
Charming fountains, cozy dining areas, and a lush lawn are some of the main highlights of this legendary park in the heart of Midtown Manhattan. You can also walk between Grand Central Terminal and this highly urbanized park.
6) Relax At The Brooklyn Bridge Park
The Brooklyn Bridge Park occupies former docks and other industrial sites along the East River. This waterfront green space offers amazing views of New York City, including the legendary skyline of Manhattan.
Several piers and lots of esplanades dominate the scene at this park. You'll also find plenty of spots to view the historic Brooklyn Bridge and Manhattan bridge. Several public ferry routes conveniently stop at the DUMBO terminal near the park.
7) Discover The Hidden Gems Of Staten Island
Situated on the New York Harbor, Staten Island is sometimes neglected by tourists. You can easily get to this New York City borough via the legendary Staten Island Ferry.
In fact, this ferry operates daily without charging any fees for the trip. Here are some of the island's hidden treasures that should be on your New York bucket list:
Snug Harbor Cultural Center and Botanical Garden

Garibaldi-Meucci Museum

National Lighthouse Museum

Historic Richmond Town

North Shore Waterfront Esplanade Park
8) Feel The Hip Vibe Of Washington Square Park
As the heart and soul of the historic Greenwich Village neighborhood, Washington Square Park is a popular gathering spot for the LGBTQ+ community.
This park has inspired countless artists and entertainers throughout the centuries. The urban park is renowned for its Bohemian vibe with plenty of street entertainment and other organized events throughout the year.
9) Take A Cruise On The Hudson River
You can admire the NYC skyline from the comfort of a cruise on the Hudson River. This major waterway offers great views of the entire west side of Manhattan. You'll clearly see NYC's tallest skyscrapers, redeveloped piers, and other waterfront features.
Depending on the route, you can also see the scenic Palisades Cliffs and other natural areas of New Jersey and the Lower Hudson Valley.
We can help you complete your unique NYC bucket list with a private cruise. You can reserve a private cruise around New York City during the day or night.
You can also make your NYC bucket list more memorable with a private dinner cruise or fishing charter through our LGBTQ+-friendly tours. Reserve a New York City cruise with Monty's Ark Adventures today!