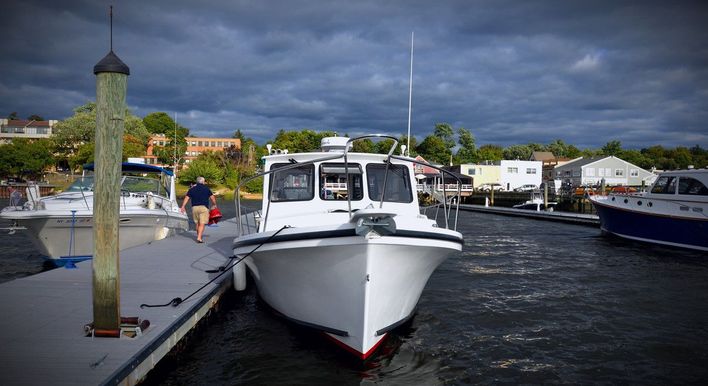 Enjoy a great meal at Louie's Shore Restaurant
This is a 1 and a 1/2 hour ride to Port Washington where you can enjoy a great meal at Louie's Shore Restaurant. Pricing reflects a maximum of 6 passengers. For smaller groups, call for a quote.
Departures are from Pier 25 in Manhattan and provide a scenic view of the skyline of Manhattan, New Jersey, Brooklyn, and Queens. See airliners landing and departing from LaGuardia. Cross under the Whitestone and Throgs Neck Bridges and into Long Island Sound. Pass City Island to Port and Stepping Stones Lighthouse to Starboard and onward to Manhassett Bay. Louie's dock is at the east end of the bay.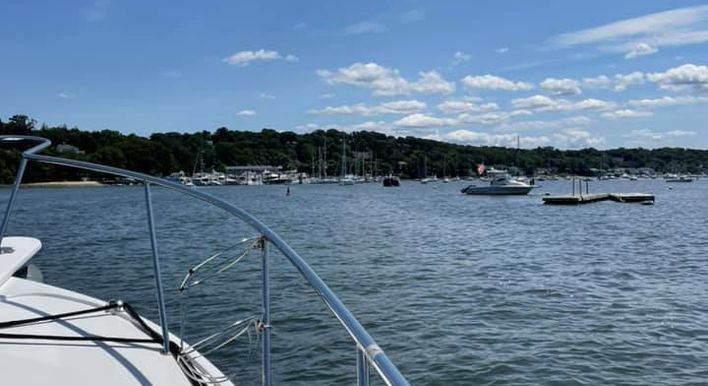 Enjoy a Dock and Dine trip to Huntington Harbor.
Enjoy a day on the water or a sunset cruise to Huntington Harbor and lunch or dinner at the Prime Steakhouse. Departures are from the Port Washington, NY town dock. Advance reservations at Prime Steakhouse are required.
Generally, guests are from the same party, e.g. family or friends and pricing reflects that. However, multiple parties may be booked at the same time as long as the maximum number of guests overall does not exceed six.